No Contracts. Cancel Anytime.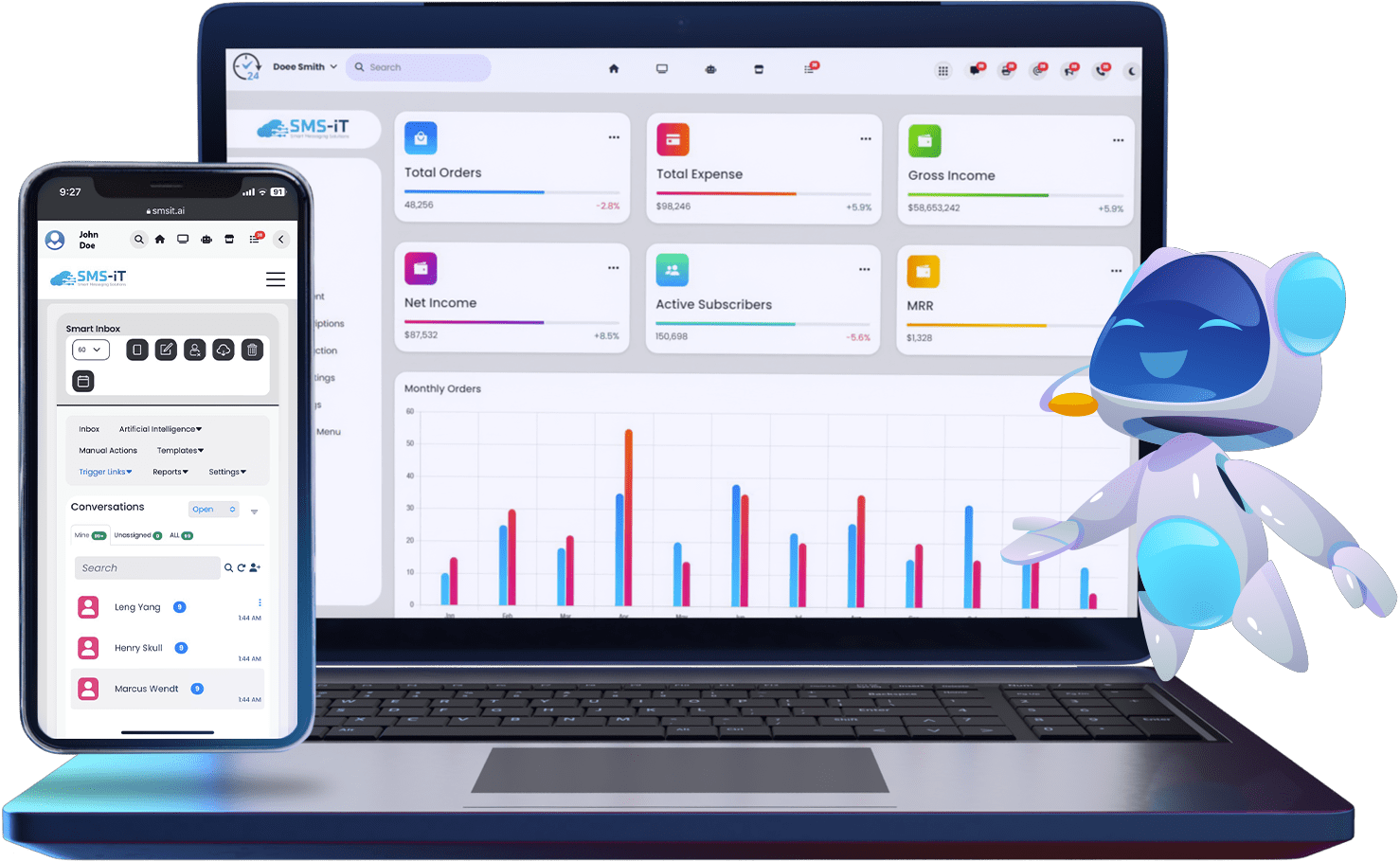 Finally, An All-In-One System Designed For Infinite Growth
Capture
Our Lead Acquisition tools will help you fill your pipeline with new leads consistently and reliably.
Nurture
Keep in touch with potential clients more easily than ever before! Our tools will make it a breeze.
Close
Manage all sales related efforts. Your team will have everything to close more deals.
Retain
Cultivate incredible relationships that go beyond just the sale, and help your clients stay longer.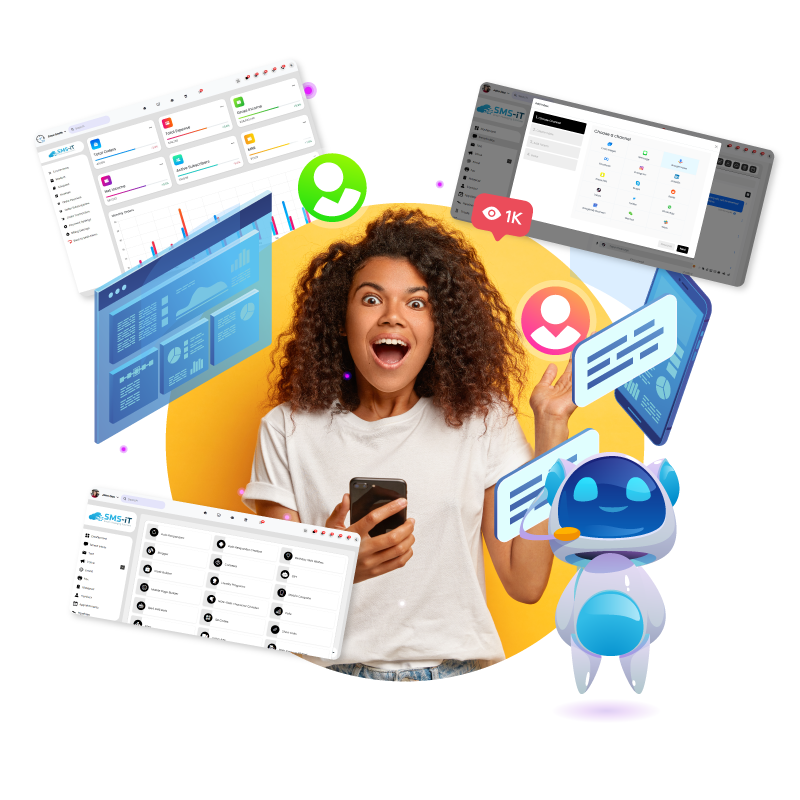 All The Tools You Need
The A-Z Solution For All Your Sales & Marketing Needs
All The Tools Your Business Needs To Grow In ONE Centralized Platform. We're proud to currently serve more than 14,000 users around the world.

Tap Into More Than 50+ Sales & Marketing Tools
Just A Few Of Our Game-Changing Features…
Built In Artificial Intelligence
Unlimited Calling & Texting @ Flat Rates*
Smart Inbox w/ 30+ Messaging Channels (WhatsApp, IG, FB, etc.)
Appointment Booking System
Sales Pipeline Management
Workflow Automation & Sequences
Smart Analytics for Clear & Accurate Data
We help businesses
save

an average of

60%

on their monthly software costs.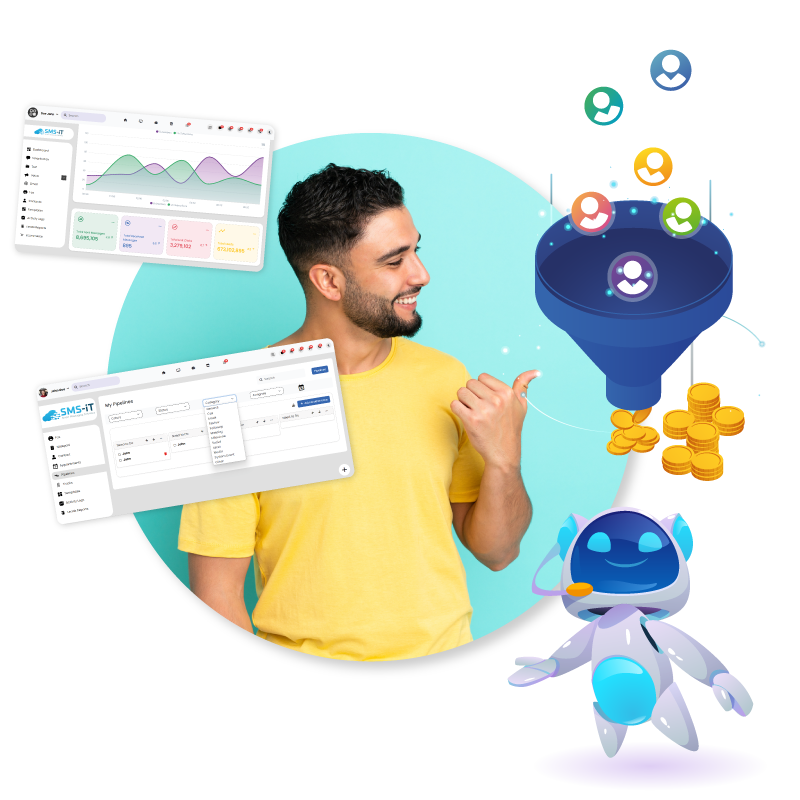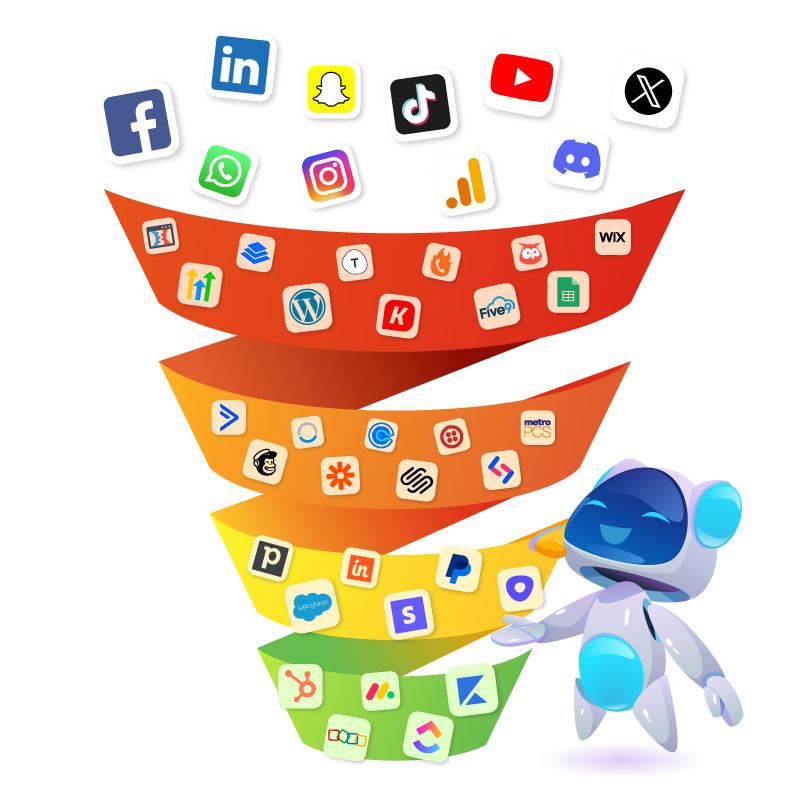 Get more leads
Lead Acquisition Tools
Fill your pipeline with unlimited leads using Lead Acquisition tools like funnels & sites, surveys, forms, power-dialers, a smart inbox, social media content planners & more!
Get more appointments
Nurturing Tools To Transform Prospects Into Customers
Automate your client outreach with AI-powered voicemails, SMS, email, social media & more!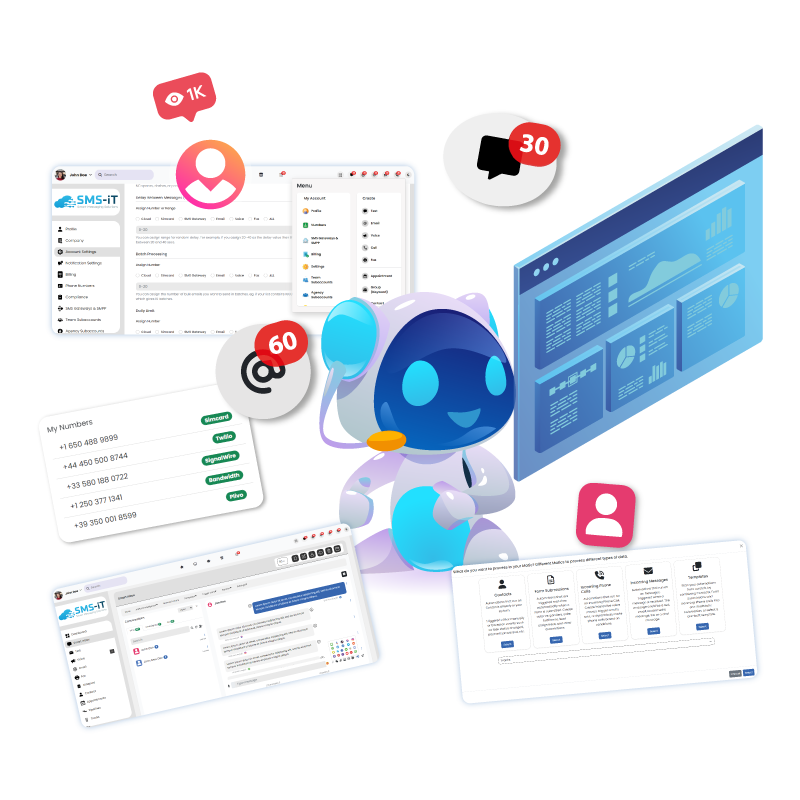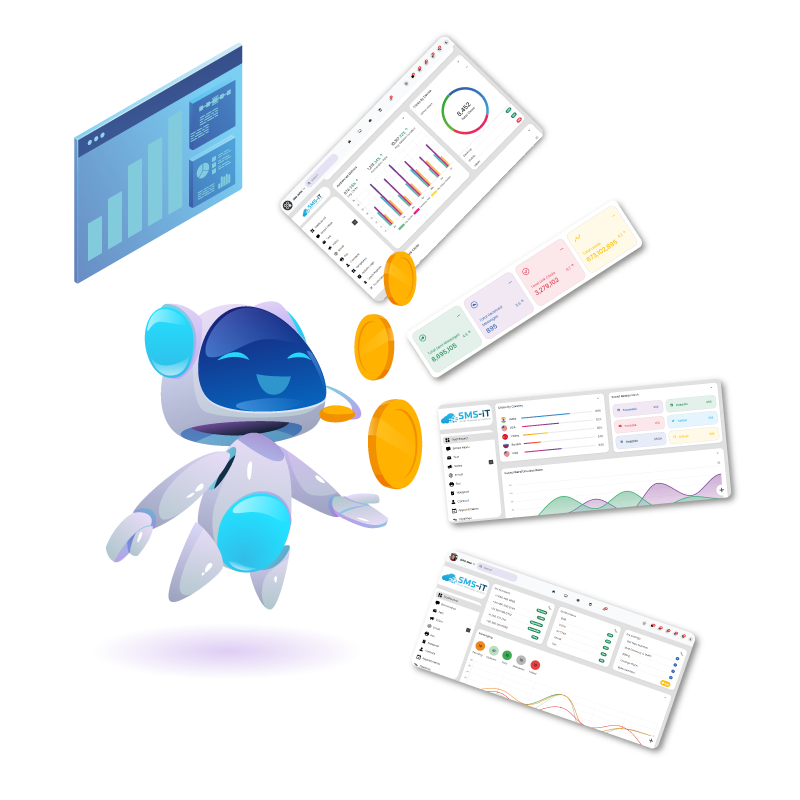 Make more money
Closing Tools To Make More Money, Faster.
With built in tools like pipelines, payment collections, appointments, and more, your Sales team will have the tools they need to close more deals and make more money!
Keep clients longer
Retention Tools For Happy Customers
Keep clients longer with client management tools that help build and maintain long-lasting relationships.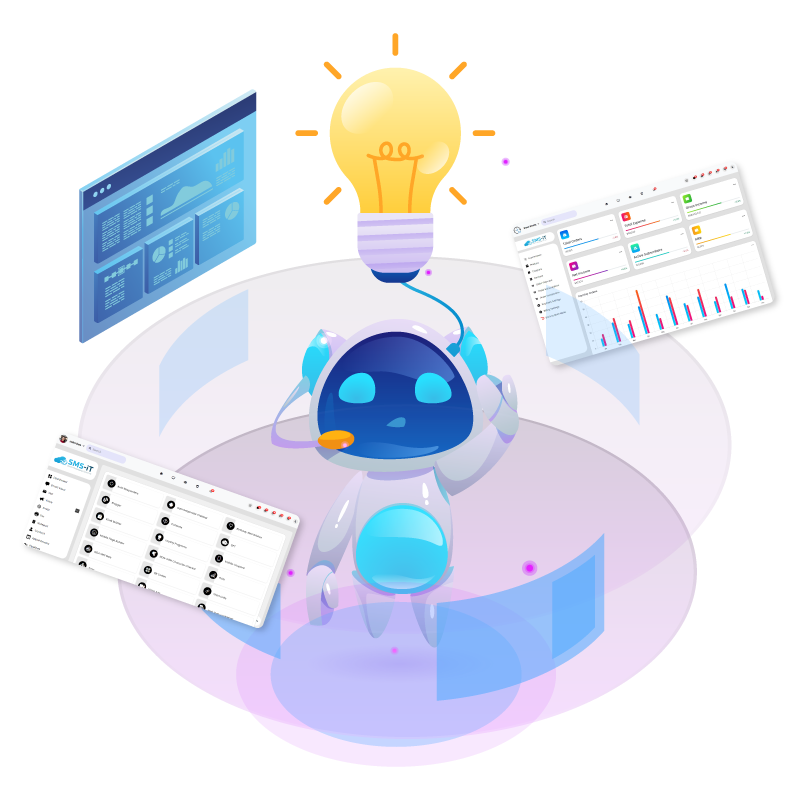 Starter
For Small Businesses
Text (SMS, MMS, RCS)

Smart Inbox – No AI

Pipelines with Automation

Voice (Broadcast, Smart Dialer with Customer Connect, Receiptionist – IVR, Extensions)

Social with 22+ Channels

Email with SMTP Gateway

SMS Gateways & SMPP – Unlimited Messaging and Calling

22+ Smart Tools – No AI & Smart Analytics

Free US/Canadian number with 1000 credits, or UK number for international messaging with 200 credits

Phone Number Validation & Lookup

Metaverse

iOT

Blockchain

QR Code Builder – LITE

Smart Analytics

Notepad

Fax

Smart Contact Management

Appointments

Templates

Activity Logs

Leads Reports

Unlimited Keywords

Unlimited Team Accounts

Smart Numbers Management

Smart Compliance Management

Tons of integrations
Business
Most Popular Plan
Everything from the Starter Plan

Free US/Canadian number with 3000 credits, or UK number for international messaging with 500 credits

AI for Smart Inbox, Messages and Smart Tools – (ChatGPT, Bard)

Power Dialer + Multi-Line Dialer

Bulk Social for Text (e.g, send bulk messages with WhatsAPP, Facebook, Instagram, etc)

Appointment Booking AI Bot

Workflow Automation with AI

Ecommerce Suite with AI

Smart Analytics for Smart Tools

QR Code Builder – PRO

Tracks
VIP
For Medium Businesses
Everything from the Business Plan

Free US/Canadian number with 5000 credits, or UK number for international messaging with 1000 credits

Geo Targeting

Smart Scraper – Contact Data Completer

Smart Database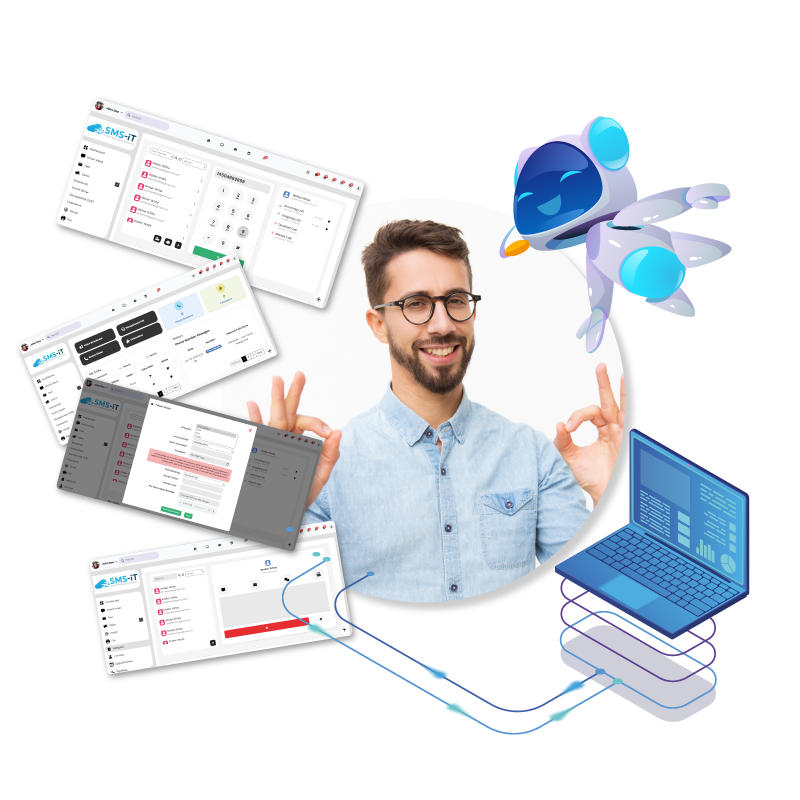 Scale Faster
Grow Your Business With All The Tools You Need in ONE Platform
With SMS-it, you can finally regain control while simultaneously skyrocketing your growth and simplifying your business.
3rd Party Integrations
50+ integrations with 3rd party apps and services
We've made it easier than ever for businesses to seamlessly integrate to our platform, and our team is on a mission to continue expanding our integration capabilities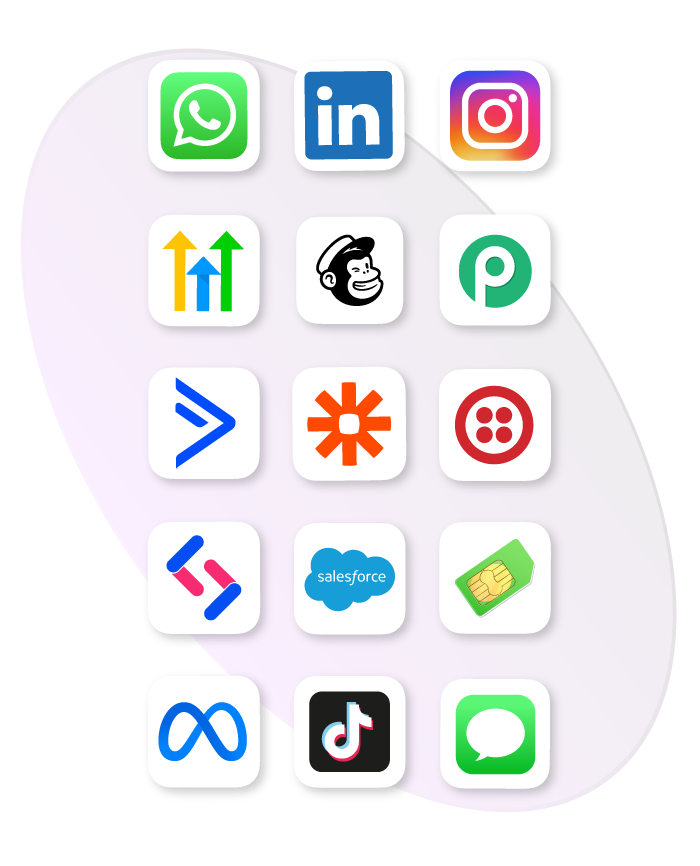 Feature Comparison Only

SMS-iT CRM Starter Plan ($299/mo)

GHL Comparable Plan ($297/mo)

Flowtrack Comparable Plan

($299/mo)

Pipedrive Comparable Plan

($299/mo)

Salesforce Comparable Plan

($450/mo)

Bulk Calling, Texting, & Email

✔️

✔️

✔️

✔️

✔️

CRM & Pipeline Management

✔️

✔️

✔️

✔️

✔️

Call Tracking

✔️

✔️

✔️

✔️

✔️

Workflow Automations*

✔️

✔️

✔️

✔️

✔️

Appointments & Bookings

✔️

✔️

✔️

✔️

✔️

Smart Power Dialer & Customer Connect

✔️

❌

❌

❌

✔️

Smart Analytics

✔️

❌

❌

❌

❌

28+ Decentralized Gateways

✔️

❌

❌

❌

❌

SIM Card Integration Capabilities

✔️

❌

❌

❌

❌

SMART TOOLS

Sites & Funnel Builder

✔️

✔️

✔️

✔️

✔️

Auto Responders

✔️

✔️

❌

❌

❌

Auto Responder Chatbot

✔️

❌

❌

❌

❌

Q&A SMS Bots

✔️

❌

❌

❌

❌

Social Planner

✔️

✔️

❌

❌

❌

Web Sign-up Widget

✔️

✔️

❌

❌

❌

13+ Other Amazing Smart Tools

✔️

❌

❌

❌

❌

30+ Social Media Integrations

✔️

❌

❌

❌

❌

E-Commerce Suite*

✔️

✔️

❌

❌

✔️

Multi-Line Power Dialer*

✔️

❌

❌

❌

✔️

Tracks*

✔️

❌

❌

❌

❌

Metaverse

✔️

❌

❌

❌

❌

Blockchain

✔️

❌

❌

❌

❌

iOT

✔️

❌

❌

❌

❌

Geo Targeting*

✔️

❌

❌

❌

❌
* For Business Plans and above
Testimonials
Let Our Track Record Speak For Us
Off The Charts Service
I have been using SMS-IT since it came out. It's the best thing since slice bread and their customer service is off the charts. They got me set up and working right away. It does exactly what I need at a fraction of the cost of other serivces!
SMSiT is the best stand-alone Text Marketing business in a box I have ever used. I have been using it for almost a year now and it just keeps getting better. I now make a considerable monthly income from this business and it just keeps growing. There are a least 5 businesses you can do from this one business, SMSiT. I highly recommend it for any business out there.
SMS-iT Team is wonderful. You feel personal touch. This guys have souls, not only business aspirations!
And the service?… You can't imagine better than that. It is omnipotent platform that will meet all your needs! Do not believe me – try them.
In Bulgaria for example using Twilio you can't get Bulgarian number and to send with them is 2 cents for 1 message. (Very expensive!)
With SMS-iT I can send unlimited messages from my Bulgarian SIM-card and I pay only my SIM-cards carrier.
Simply miles ahead in everything they do.
The growth and new additions to improve the user experience is beyond anything I've ever seen. Concept one day and a week later done!!! All laid out about their plans and upcoming improvements etc. It really is truly amazing.
We've Got Answers
Frequently Asked Questions
Can SMS-iT Integrate Into GHL?
Yes. We've built a robust integration that allows users to integrate their SIM cards and choose from 8 other gateways to send SMS from within the GHL platform.
Is using a SIM card legal?
Absolutely. Our platform is 100% compliant with all TCPA laws. This includes the use of SIM cards. All sim cards come with the 10DLC already registered the second you leave the carrier store.
Can I have support transferring from my old CRM to the SMS-iT platform?
In the very near future, yes, as soon as we complete 100% of our features, you'll be able to do this. You'll have access to chat and email support with our team of onboarding experts, who will not only help you transfer to SMS-iT but continue to support you as long as you're here! Within the next 120 days, we expect to be complete.
Is there any catch with the free trial of SMS-iT?
Nope. No catch here and you dont require your credit card, to start the free trial. The free trial lasts for 14 days, afterwhich you can then subscribe to a plan.
How regularly is the software being updated?
Every week. The CEO & Founder of the company is a full-stack software developer himself and has dedicated himself and our team of developers to ensure we are consistently improving our product and services.
Will SMS-iT provide sub-accounts?
Yes, each sub-account will be $20.
Can I have multiple SIM cards and gateways in my main account without having to purchase extra sub-accounts?
Yes. It only costs $10 bucks per additional SIM card and additional gateway. So if you wanted to rotate 5 sim cards. It would be an extra $50 per month, and that also includes 5 extra gateways.